THE place to be in NYC on October 5th, 2012, Opening Night for BROKE WIDE OPEN
Posted on March 11, 2012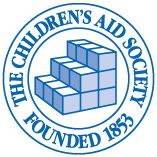 So a close friend of mine calls me the other day and says, "I'm getting on your list of 500 today, I'm SO excited", which makes me mad happy, and then we continue the conversation and I tell her about the opening night and GALA night on October 5th, that the night includes showing the completed and amazing work of all of the artists submissions for BROKE WIDE OPEN, along with the opening show, which is going to be EPIC, and then a celebration dinner/party afterwards, an event that is so exciting for me, I am giving a portion of the proceeds from this opening night to The Children's Aid Society Adoption and Foster Care programs, AND everyone who buys tickets to this evening also automatically gets on the list of 500 NAMES, and I'm going on and on and on, bursting with enthusiasm, and I notice there is silence on the other end of the phone. Just air, and so I thought we got cut off, and so I say, "hello?", and she says to me, "why didn't you tell me about all of that? I want to go!" And i replied, "well, it's $125/ticket", and she said, "what are you, crazy? A play, an opportunity to see and possibly buy amazing, original paintings AND dinner AND a chance to shmooze with you and your industry folks and your beautiful friends AND I GET ON THE LIST ANYWAY... and you think $125 it ALOT???? YOU CRAZY, BOY, SEND ME THE LINK!"
And so, I guess I should have told her, so I'm gonna send this blog out to the universe and let everyone know, the paragraph above IS the case, I am so excited because on October 5th, 2012 at 7pm, at The 45th Street Theatre in Manhattan, between 8th and 9th Avenue, BROKE WIDE OPEN and this after party/GALA/Fundraiser is going to be THE place to be in my beloved New York City that night, and the fact is, tickets have already been selling, very well, and the link is at the calendar page at my website, which I will provide in a moment, and I apologize for not letting anyone know yet, but now you know!!!! Also, just so you know, after the opening on October 5th, tickets to see BROKE WIDE OPEN will be $35 for general admission, a GREAT price for an Off Off Broadway production in the middle of the most important theater district in the world, right in Times Square. Those tickets will be available sometime in May, I'll keep you posted, and so, until then, I have a 500 NAMES list to get completed, we are 316 STRONG as of the writing of this blog, we have raised almost $11,000, and also, from now on, beginning with this show on October 5th, all 500 NAMES will be included in every program printed up for the show, you will all be mentioned right among the major Producers of the show, from here, to Broadway, to London and everywhere else I plan to bring my story, I am carrying you all with me FOREVER, these 500 NAMES are my immediate family now, and that's how we roll!!!
OK, people, the link to buy tickets for opening night is officially open, if $125 feels like something you can do, with 20% tax deductible and you get the show and dinner and this party and the networking event of the year, grab your spot now. Otherwise, I'll see you later in the run, for me, EVERY SHOW WILL BE LIKE OPENING NIGHT, SO NO MATTER WHEN YOU GET TO THE 45TH STREET THEATRE, YOU WILL GET EVERY DROP OF MY SOUL AND SPIRIT, I WILL DROP MY HEART ON THAT STAGE FOR YOU EVERY SINGLE NIGHT AND WE WILL HAVE THE MOST BEAUTIFUL SHARED EXPERIENCE, THAT IS MY PROMISE TO YOU EVERY NIGHT, MY WORD, I LOVE YOU ALL.
Here's the link..... just scroll down until you find the event for October 5th....
http://www.brokewideopen.com/calendar.html